About conference
Allied academies invite all the participants across the globe to attend the "4th Global Expo on Cancer and Oncology Research" during April 12-13, 2021 at Osaka, Japan.
Cancer Summit 2021 is an international podium for presenting research about Cancer and Oncology and exchanging thoughts about it and thus, contributes to the propagation of information in both the academia and business.
Cancer Summit 2021 is pleased to invite chairperson, director/ dean, associate professors, professors, PhD Students and post graduates of Immunology, Radiology, Oncology, Cancer Research and related fields. The scientific program includes keynote & plenary talks, video presentations, poster presentations and e-posters. It also provides a unique platform for Young Researchers/Investigators from Universities/Institutes/Industries to present a short oral presentation about latest research projects with an in-depth analysis. The Young Researchers Forum offers young researchers to meet and discuss research topics and methodologies, share and develop ideas, learn from each other and gain knowledge from senior researchers.
Scope:
The scope of Cancer Summit 2021 learning will gather researchers, engineers and scientists in the domain of interest from all over the world to discuss and exchange their ideas in relevant field to establish business or research relations and to find global partners for future collaboration. The Conference program will include Speakers, Poster Presenters, Sponsors, and Exhibitors from the US, Europe, and Asia/Pacific. The conference will be an exhibition covering the latest technological advances and associated products and services from leading solution providers within this field from around the globe. It is the goal of the organizers to make this meeting an event of scientific excellence, attractive to both industrial and academic scientists in Cancer and Oncology Research.
Conference highlights include:
· Cancer Science
· Oncology Research
· Pulmonary Oncology
· Cardio-Oncology
· Paediatric Oncology
· Cancer Management and Prevention
· Cancer Biology
Target Audience:
· Cancer researchers
· Cancer research faculty
· Students
· Pathologists
· Oncologists
· Radiologists
· Physicians
· Oncology associations and societies
· Business entrepreneurs
· Chemo therapists
· Diagnostics companies
Welcome message
Cancer Summit 2021 cordially welcomes all the participants and contributors from worldwide to attend "4th Global Expo on Cancer and Oncology Research" scheduled on April 12-13, 2021 at Osaka, Japan which includes prompt Keynote Presentations, Special Sessions, Workshop, Symposium, Oral talks, Poster Presentations and Sponsors/Exhibitors. It is to spread knowledge about Oncology and other factors relating to health to reduce the death rate because of lack of awareness among people. With people from around the world focused on getting some answers concerning Oncology and medicine dealing with incidence, distribution and possible control of diseases, this international and interdisciplinary the conference will act as a center for Oncologists, Radiologists, clinicians, public health practitioners, business professionals, foundation leaders, direct service providers, policymakers, researchers, academicians, advocates and others to discuss and exchange on recent Radiological concepts and brings together professionals from every generation who share a commitment to reduce the global burden of diseases.
Market analysis
Importance & Scope


Cancer Summit 2021 will cover an entire spectrum of cancer containing prevention, diagnosis and treatment, toxicities of therapy, supportive care, quality-of-life, and survivorship issues in the field of Cancer. It will include the use of novel technologies, both in the arena of diagnosis and treatment in the fight against this dreadful disease. This conference will provide clinicians and researchers with a platform to disseminate their personal experiences to a wider public as well as to know interesting cases encountered by colleagues all over the world.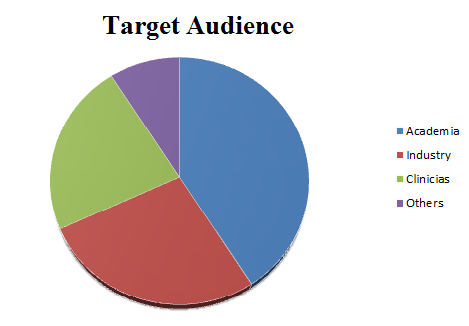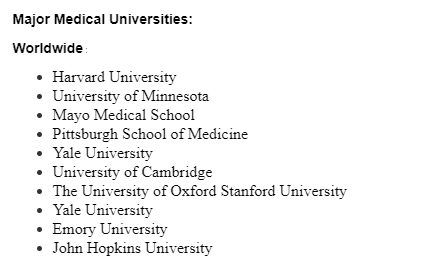 Worldwide:
Irish Cancer Society

Cancer Research UK

Peter McCollum Cancer Centre

Cancer Society of New Zealand

American Society of Clinical Oncology (ASCO)

International Agency for Research on Cancer (IARC)

American Association for Cancer Research (AACR)

International Cancer Research Partnership (ICRP)

National Cancer Institute (NIC)

The European Cancer Organization (ECCO)
Hospitals associated with Cancer:

3. USA:
New York Presbyterian Hospital

Memorial Sloan Kettering Cancer Center

Mayo Clinic Rochester

MD Anderson Cancer Center, Texas

John Hopkins Hospital, Baltimore

University of Washington Medical Center

Massachusetts General Hospital

UCSF Medical Center

UCLA Medical Center

Stanford Hospital
The pace of change in cancer care is accelerating. A cluster of innovative treatments, often combined with other new or existing medicines, and frequently associated with biomarkers, are emerging from the research and development pipeline.
Over the past five years, 70 new oncology treatments have been launched and are being used to treat over 20 different tumour types.
Annual global growth in the oncology drug market is expected to be 7.5 - 10.5 % through 2020, reaching $150 billion. Wider utilization of new products especially immunotherapies will drive much of the growth, offset by reduced use of some existing treatments with inferior clinical outcomes.
Oncology drug costs relative to total drug costs range from 2.5% in the case of India to almost 16% in the case of Germany and France. In the U.S., cancer drugs account for 11.5% of total drug costs in 2015, up from 10.5% in 2011.
The total cost of cancer therapeutics and medicines used in supportive care-measured at the ex-manufacturer price level before the application of rebates or other price concessions - reached $107 billion in 2015, representing an increase in constant dollars of 11.5% over the prior year.